RECENT NEWS
General Assembly 2017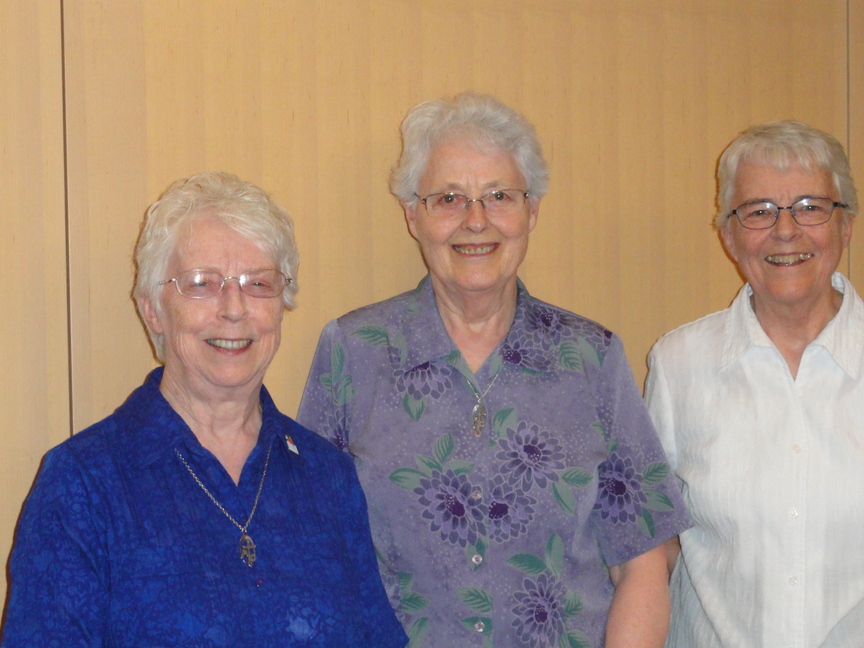 New General Leadership Team
From left to right: Sr. Yvette Bernardin, General Assistant, Sr. Léa Archambault,
General Superior, Sr. Olive Halpin, General secretary and Councillor.
---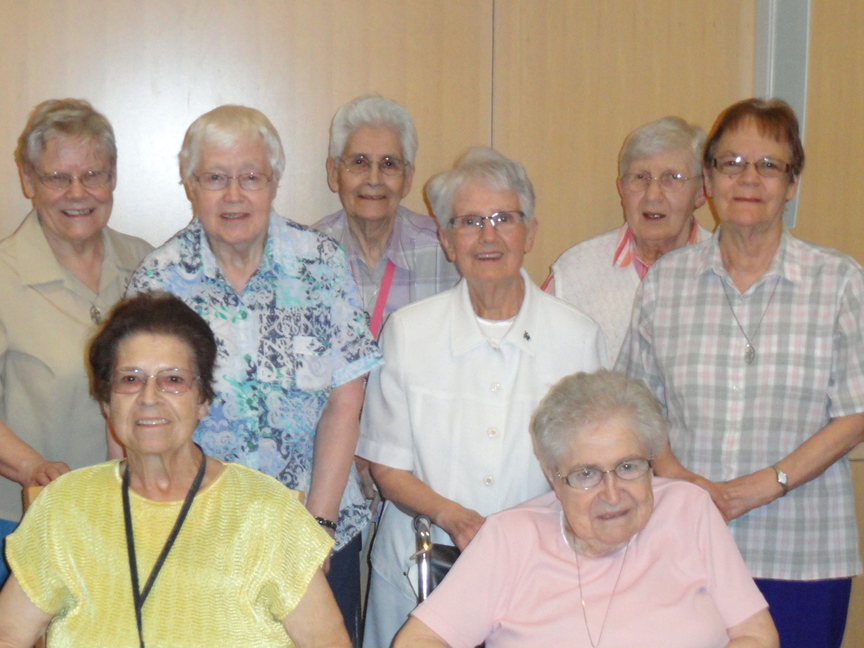 ---
2016 Jubilarians
Bernadette Desorcy Marguerite Hamel
70th Anniversay 60th Anniversary
---
2015 Jubilarians
60th anniversary
Marie-Rose Cadorette, Cécile Fortier, Suzanne Boucher
---
Private celebration
2015 Jubilarians
Dora Tetreault, 70th, Solanges Bourgeois, 60th, Hélène Roy, 60th, Marie Beaupré, 60th
Aline Bertrand, 75th
---
The Missionary Oblate Sisters 20th General Chapter
The New Leadership Team
(from left to right)
Emma Bérard, 3rd councillor, Léa Archambault, 1st councillor,
Cécile fortier, General Superior, Brigitte Bissonnette, 2nd councillor
---
Preparing for our next General Chapter (July 8 - 18, 2013)
Members of the pre-Chapter Commission
From left to right
Denise Kyup, R.N.D.M. (animator), Emma Berard, m.o., Pauline Boucher, m.o., Léa Archambault, m.o.
Marguerite Hamel, m.o., Jeannine Vermette, S.N.J.M. (co-animator)
Chapter Theme
«Go forth in faith towards the future»
---